Sea-Salt Benefits for Your Skin - The Magic of Vitamin Sea
---
---
It turns out that sea salt has tremendous benefits for your skin. For those of us who don't get the privilege of living in an area with easy access to the beach, we often dream of the next time we can stick our toes in the warm sand. 
A trip to the beach can be much more than just a sweet escape from our responsibilities. Not only does a trip to the sea leave us with a healthy glow and much-needed relaxation, but it can solve a good majority of our skin issues!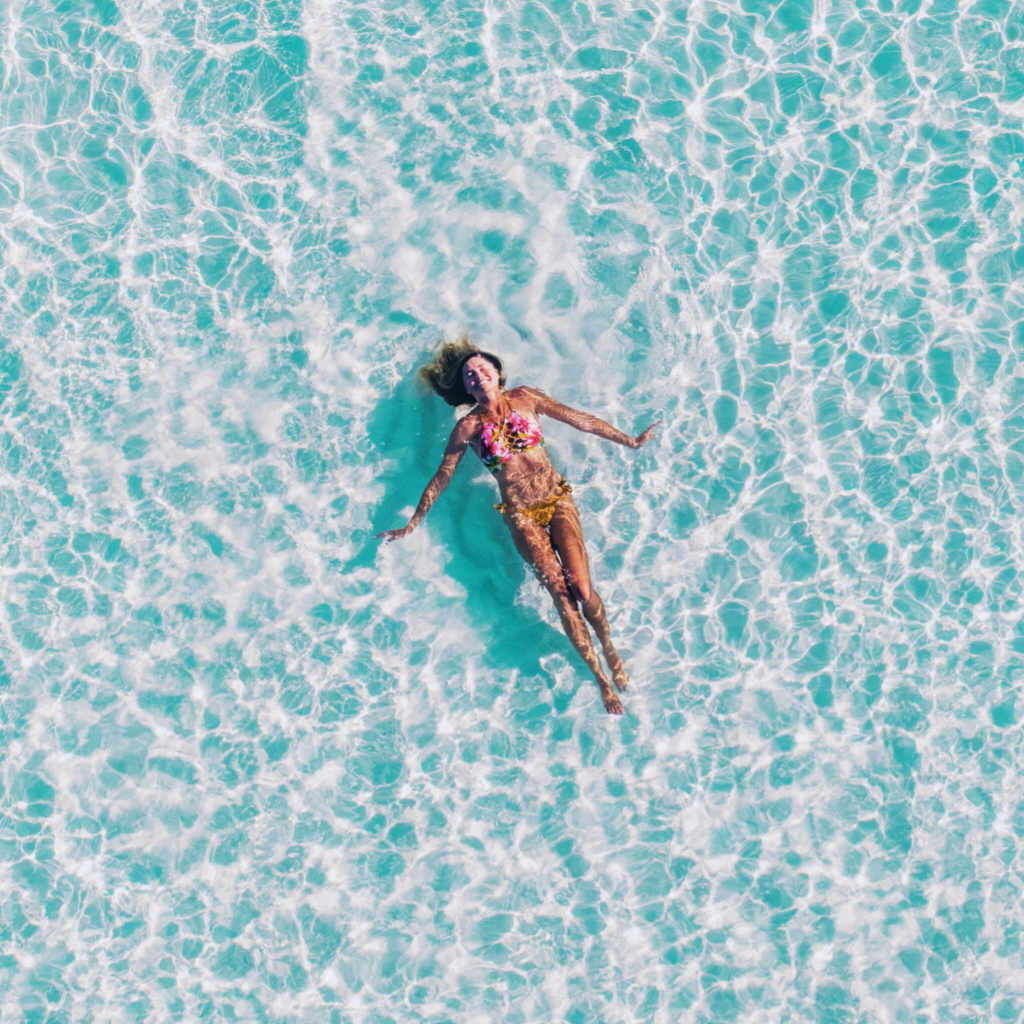 there is magic in the water… sea salt to be exact!
Do you remember how someone always seemed to think that gargling with salt water would be the perfect way to help heal the fresh new hole in your gums from pulling a tooth? Or that it was absolutely necessary to clean any new piercings with salt water? Oddly enough, this was not just an old wives tale -- there is a method behind the madness! If you are lucky enough to call yourself a beach bunny through and through, you probably have some pretty gorgeous skin. This is because there is magic in the water… sea salt to be exact!     
Sea salt water and blood plasma have almost identical chemical compositions of mineral and trace elements. If white blood cells were to be removed from the body and placed in sterile, diluted seawater, they could pretty much function as usual. Blood plasma and seawater are the only two environments similar enough for this to happen, which is pretty incredible! Because of this, some of the amazing benefits that sea salt can have on your skin include opening up your pores, soaking up excess oils, diminishing scars, fighting off acne-causing bacteria, and reducing inflammation. Here's the magic…
Sea salt water is packed up numerous skin-healing minerals. Magnesium, calcium, and potassium help to absorb toxins in the body and promote the healing process. That's why it is a miracle worker for acne and infections. The magnesium is an anti-inflammatory and antimicrobial agent, effective at getting rid of acne. Additionally, sulfur in sea salt water is a natural antiseptic -- many acne masks today contain this active ingredient.
Sea salt is a natural exfoliant. When you hang out in the ocean, the salt helps to slough off dead skin and promote healthy skin cell production. Combined with the coarse sand, all of the dead skin on your body should be noticeably reduced at the end of a beach day! The minerals from the ocean also help with exfoliation. The minerals open pores that then are able to get extra deep clean. While also encouraging blood flow, this also helps serums and moisturizers to be easily absorbed into the skin.
All of these benefits on top of the simple joys of being seaside help justify those impulse trips to the coasts! But fear not, you can still enjoy the magic of saltwater from your own bathroom. By mixing sea salt and purified water, you are able to create your own sea spa from home. Combine two tablespoons of sea salt (it must be sea salt) with about 500ml of water in a bottle and shake! Or, create a nice, relaxing bath. You can use the stored salt water as a daily toner, which will help to improve oily skin and acne. Otherwise, if your skin tends to be dry, use it less often or be extra generous with your moisturizer afterward.
After reading about all the amazing things that come with beach days, it's time to start booking your spring break trips ASAP! (But, don't forget to wear your sunscreen!!)
Are you taking any fun vacations for spring break? Let us know in the comment section below!